OSI's Chico facility offers a comprehensive array of advanced diagnostic imaging services.
Advanced imaging technology uses Computerized Tomography (CT), Magnetic Resonance Imaging (MRI) ultrasound and XRAY imaging procedures to uncover conditions such as cancer, heart disease, stroke, breast cancer and osteoporosis long before the onset of symptoms.
We offer CT exams with the minimal amount of radiation needed to complete the procedure, 3D Ultrasound exams and we are very excited to offer our patients, referring physicians & all the surrounding communities the wide bore (3.0 Tesla) MRI. The new "wide open" design, which is the largest opening in the MRI industry, coupled with its high-field strength magnet makes it a much more positive experience. The scanner's spaciousness and high performance results in faster, more comfortable procedures. This helps reduce anxiety and nearly eliminates that closed-in feeling. The unit is 70 cm wide and can accommodate patients up to 500 pounds, all this while offering compassion, confidence and comfort! See our more pictures below or stop by for a visit!
Address:
1555 Springfield Drive
Chico, CA 95928
Phone:
(530) 433-9633
Fax:
(530) 433-9634
Hours of Operation:
Monday – Friday, 8am – 5pm (X-Ray, Ultrasound and CT Scans), 7am – 7pm (MRI Scans)
We are conveniently in the Springfield Village Shopping Center near Kohls.
Equipment Available:
Low Dose Spiral CT
GE 3T Wide Bore MRI
GE Low Dose 660 CT
GE Voluson 730 3D Ultrasound
GE Logic S8 Ultrasound
GE Discovery ST PETCT
Diagnostic imaging services provided:
Open Bore and 3T MRI
Low dose CT
Ultrasound
Xray
PETCT
At each Open System Imaging Center, we offer:
A staff that's focused on what's most important – you!
Flexible payment plans and cash-pay discounts
Fast turnaround on test results
Technologists who meet exacting standards
Expert Board-Certified radiologist oversight and test interpretations provided through Radiology Associates of the Desert, A Medical Corporation
Open MRI scanners that eliminate claustrophobia and allow you to listen to your choice of music.
American College of Radiology accreditation that ensures the quality of our care
Extended office hours for convenient scheduling
Free Parking
Complimentary transportation to and from your exam, on request, within Certain Boundaries
Help navigating the insurance authorization process. We are your advocate!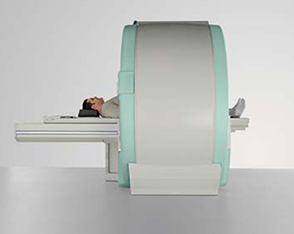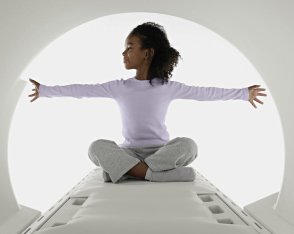 Why Choose Us
Open System Imaging offers a large array of services to cover your diagnostic imaging needs. Our state of the art equipment allows us to offer patients shorter scan times, more detailed and reliable images, a clean and comfortable facility as well as the quickest turnaround time available locally. Our relationships with all major insurance companies allow us to provide care to the community at competitive rates.
MRI SCANS:
An MRI is a painless, non-invasive scan that allows Physicians to get detailed images of the soft tissues of the body. An MRI can also gather information about the brain, spine, joints, other internal organs, nerves, muscles, ligaments, bones and other tissues. These scans are frequently used to determine whether there is an injury to the body that cannot otherwise be obtained through x-ray, ultrasound or CT methods. MRI's utilize magnetic fields and radio waves to collect superior images that assist in finding and diagnosing various problems that may exist. There are several MRI procedures offered by Open System Imaging in order to suit your particular needs.
OPEN OR "WIDE BORE" MRI/HIGH-FIELD MRI:
For a typical MRI scan, you lie on your back. Depending on the location of the injury, you may be positioned either head first or feet first. Once you have been given instructions, the technologist will slide the table into the opening of the machine.
The Open or "wide bore" MRI provides the same technology as a traditional MRI, but is wider than a standard bore MRI. This allows patients to feel more at ease during the course of the scan. This type of MRI equipment allows doctors to gather information from even the most claustrophobic patients. Open/"Wide Bore" MRI machines can accommodate patients up to 500 lbs.
Open System Imaging offers the widest open MRI equipment currently available on the market.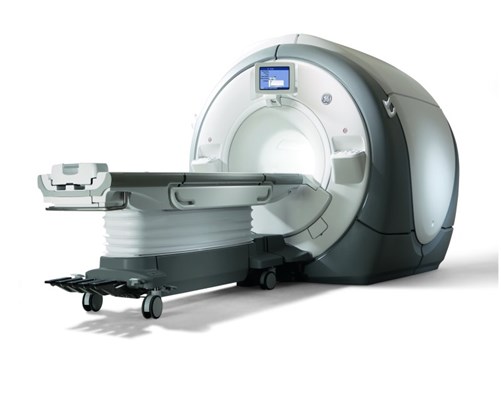 CT/CAT SCANS:
Computed tomography, most commonly referred to as CT or CAT scans, is a diagnostic imaging test that creates detailed images of internal organs, dense tissue (like bones), soft tissue (like the brain) and blood vessels. CAT scans are used as a fast, painless, and noninvasive method to detect irregularities in the body, different forms of cancer and diseases. In emergency situations, CAT scans are often used to locate other internal injuries and sources of bleeding quickly. CAT scan images are created by combining a series of detailed and precise X-ray views ("slices" like the slices in a loaf of bread) from various angles that may be viewed separately by the physician, or in a 3-D format.
Some CAT scans may require oral or intravenous contrast in order to produce more detailed images for your referring physician. In most cases, patients would be made aware of a need for contrast prior to their scheduled appointment.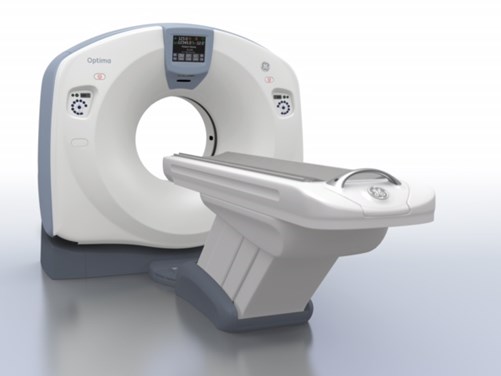 ULTRASOUND
Ultrasound imaging, or Sonography, is a painless procedure that uses high-frequency sound waves to produce internal pictures of the body. Ultrasound exams rely on the use of sound waves rather than the use of radiation or x-ray. Qualified technologists use a transducer device and a thin layer of gel, which when placed on the skin emits pulses of sound waves that your body reflects back. Ultrasound images are captured in real-time, which allows physicians the ability to show the structure and movement of the internal organs, as well as the blood flow through the vessels. Exams are often used to get a closer look at organs and body parts to check for infection, disease or abnormalities. Ultrasounds are also commonly used during pregnancy to check the development of the fetus. Physicians also use ultrasounds when performing other procedures, such as biopsies.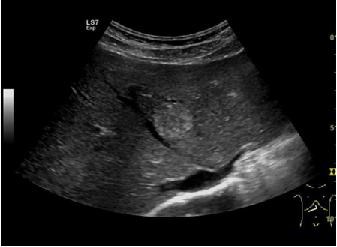 X-RAY
X-ray is the oldest and most commonly used form of medical imaging. It is a painless procedure that helps physicians to diagnose and treat disease or injury. A technologist uses a machine that emits X-ray particles that are then absorbed by different tissues within the body, each being recorded on a computer or special film. Dense structures, such as bone or some metals, absorb most of the X-ray particles and thus appear white on the films or images. Tissue with less density, such as muscle, fat and fluid, appear in various shades of gray. X-rays that pass through air (in such locations as the colon or lungs) aren't absorbed at all, and thus would appear black in X-ray images.
X-ray procedures use a small dose of radiation to produce interior pictures of the body. Radiation exposure is kept well below any levels that would cause adverse effects, and the benefits of X-ray procedures far outweigh the risks.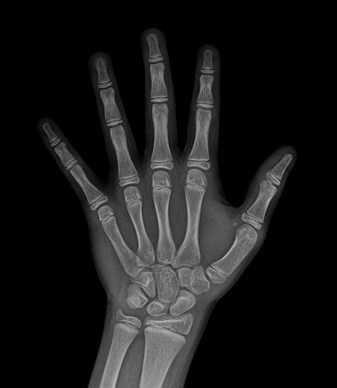 PATIENT SATISFACTION IS OUR GOAL
Please help us to better serve you and other Accellus Health patients by completing our patient satisfaction survey available below. All responses will be kept confidential, and will be used for the betterment of our staff. Thank you.
PATIENT FORMS
For your convenience, Open System Imaging enables you to access and complete all required forms prior to your visit for easier and faster check-in. If you plan to arrive with all your forms completed, please arrive ten minutes prior to your scheduled appointment. If it is not convenient to fill out forms ahead of time, please plan to arrive at our center twenty minutes prior to your scheduled procedure.
All downloads require the use of Adobe Reader. If you do not have a recent version of this application on your computer, you may download it here at no charge.
NOTICE TO PATIENTS
Notice to Patients (American College of Radiology)
CANCELLATION POLICY
If for some reason you need to cancel your scheduled procedure, please contact our office at your earliest convenience so that we may fill that time with another patient. Open System Imaging reserves the right to charge a fee for no shows or last minute cancellations.
BILLING
Open System Imaging is committed to providing you with the best imaging experience possible and are pleased that you have chosen us for your imaging needs. Making sure that you have a complete understanding of your financial obligation prior to your visit will assist you in managing and budgeting for your portion deemed by your insurance and our private pay rates.
The proceeding is provided to clarify payment expectation for services rendered:
Time of Service: all copays, out-of-pocket, and cash pay fees are due at time of check in. The estimated patient portion will have been determined prior to the appointment. We accept cash, check, money order, Credit and Debit Cards.
Account Balance: as mentioned above the amount quoted at the time of service is an estimate. The final balance will be determined by the insurance plan once the claim has processed. The maximum extended payment plan will be a 90 day payment plan. This will have to be secured with a recurring electronic payment set up through our representative on a day of the month that is most convenient for you.
Patient Credits: credits are refunded on a monthly basis and are initiated once all claims have been processed.
(first visit only) *HIPAA